Russia dreams of creating an alternative to Suez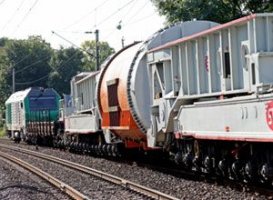 An ambitious program of railway expansion in Russia's Far East opens up the prospect of creating rapid new trade routes between Asia and Europe. At least bn is to be invested in modernising the ageing Baikal-Amur (BAM) and Trans-Siberian railways. Supporters of the plan say that it will create a total of half a million jobs and boost industry in Siberia and the Far East region, pointing out that there is already a shortage of rail capacity for transporting freight.
Described by former Soviet leader Leonid Brezhnev as "the construction project of the century", critics recall the building of BAM 50 years ago. When the Soviet Union was dissolved, many mining and industrial projects in the region were cancelled and the line was greatly underused. The controversy over the project is similar to arguments in Britain over the pros and cons of building the high-speed HS2 railway between London, Birmingham, Manchester and Leeds.